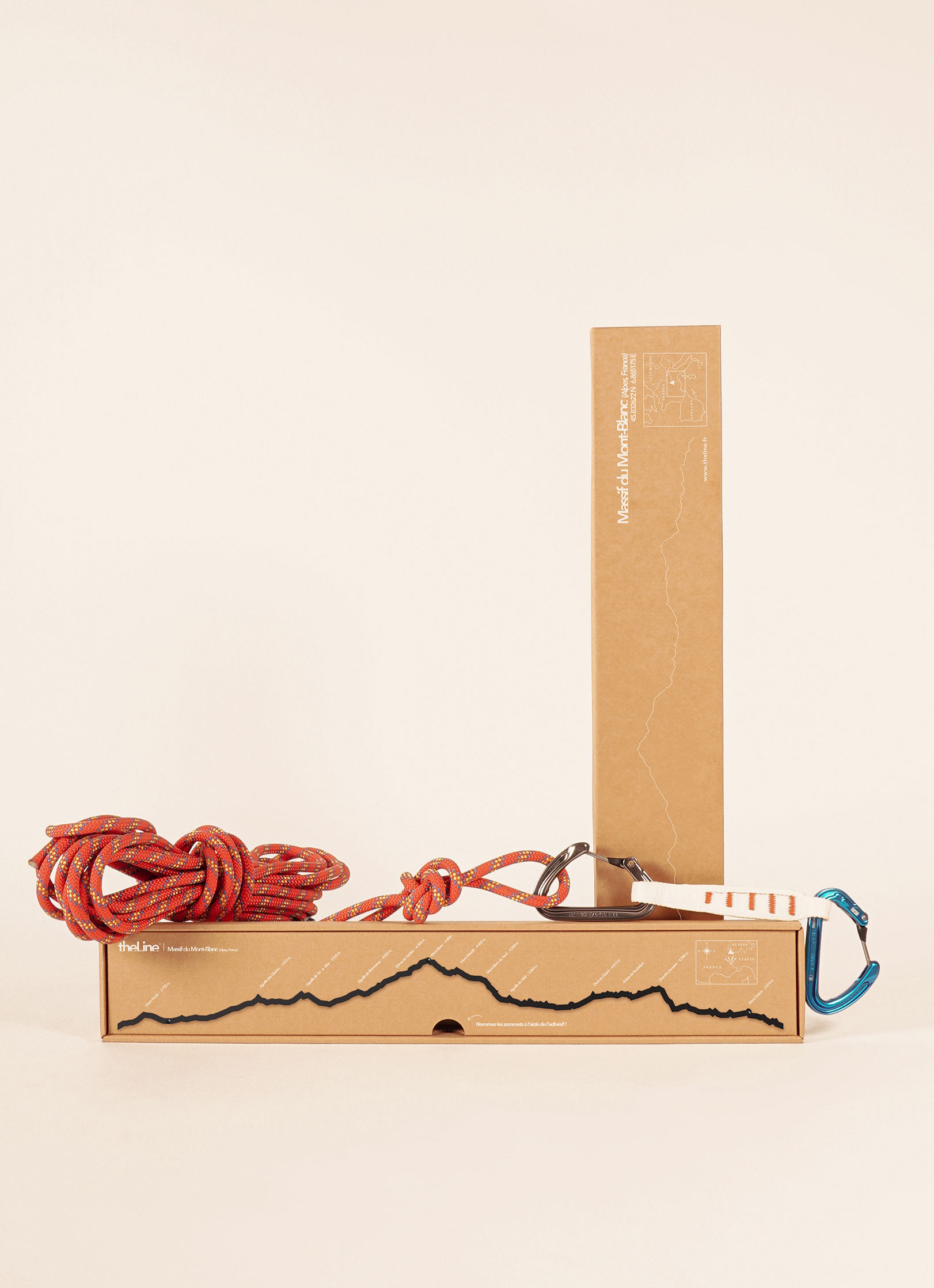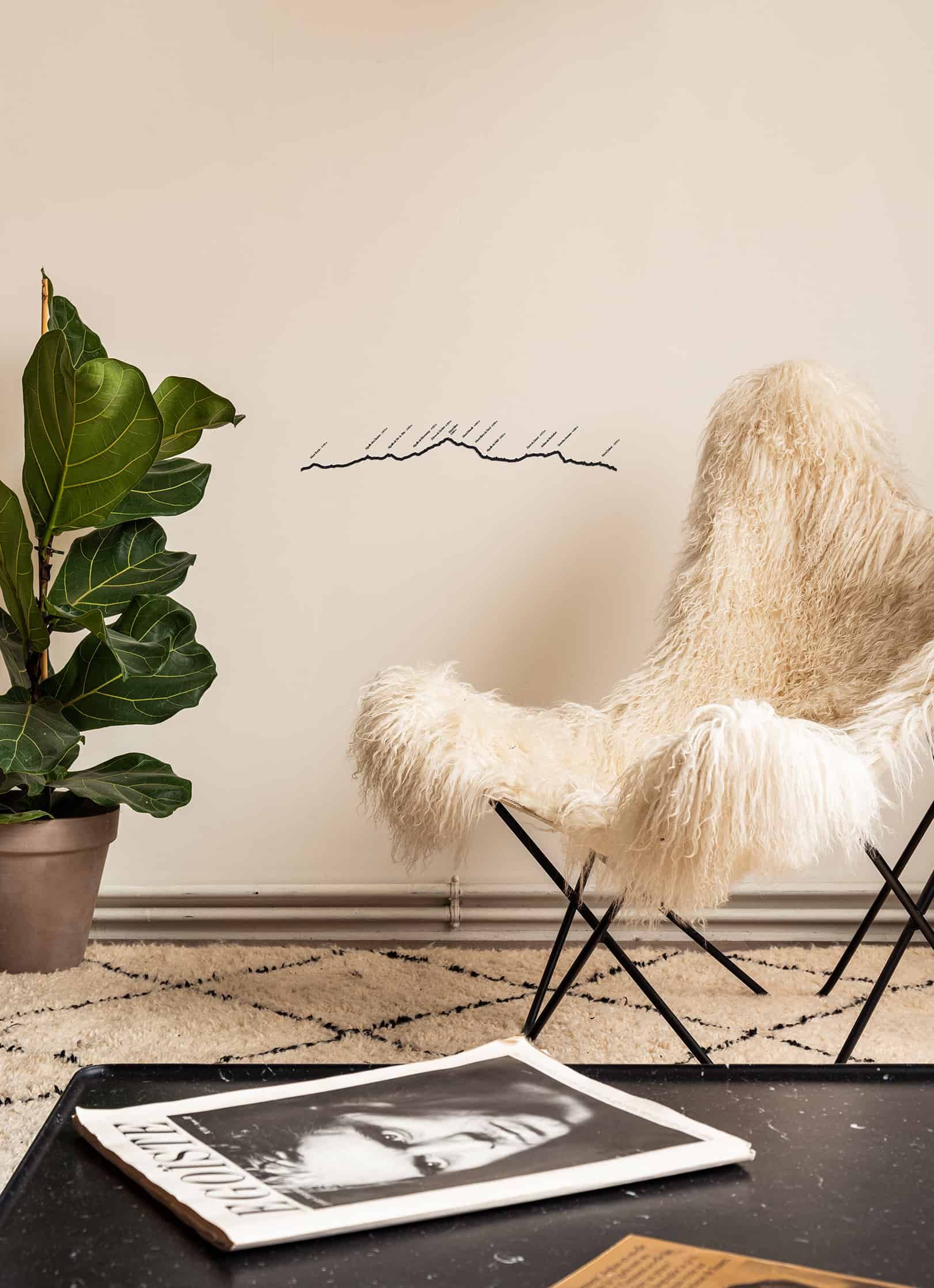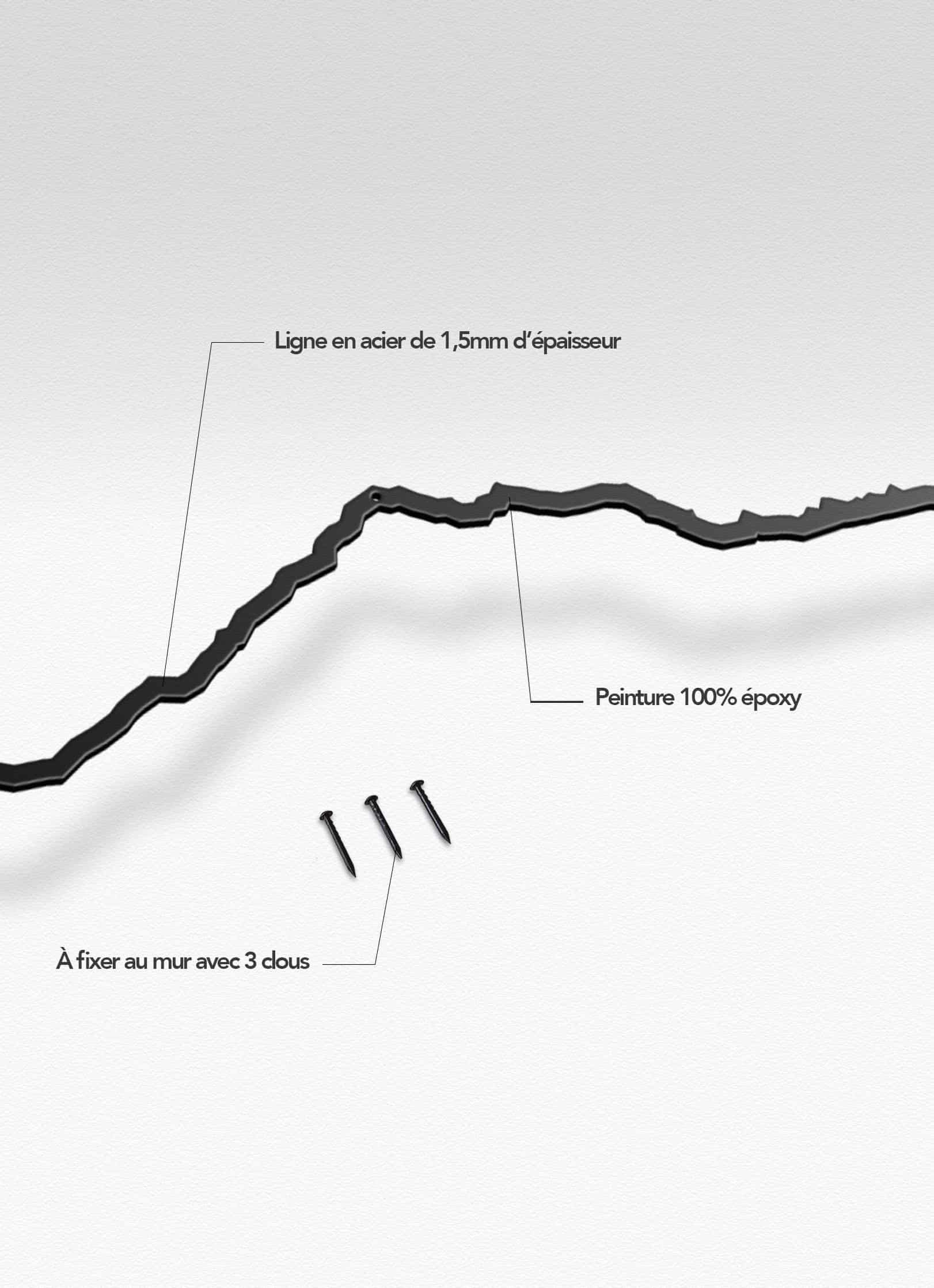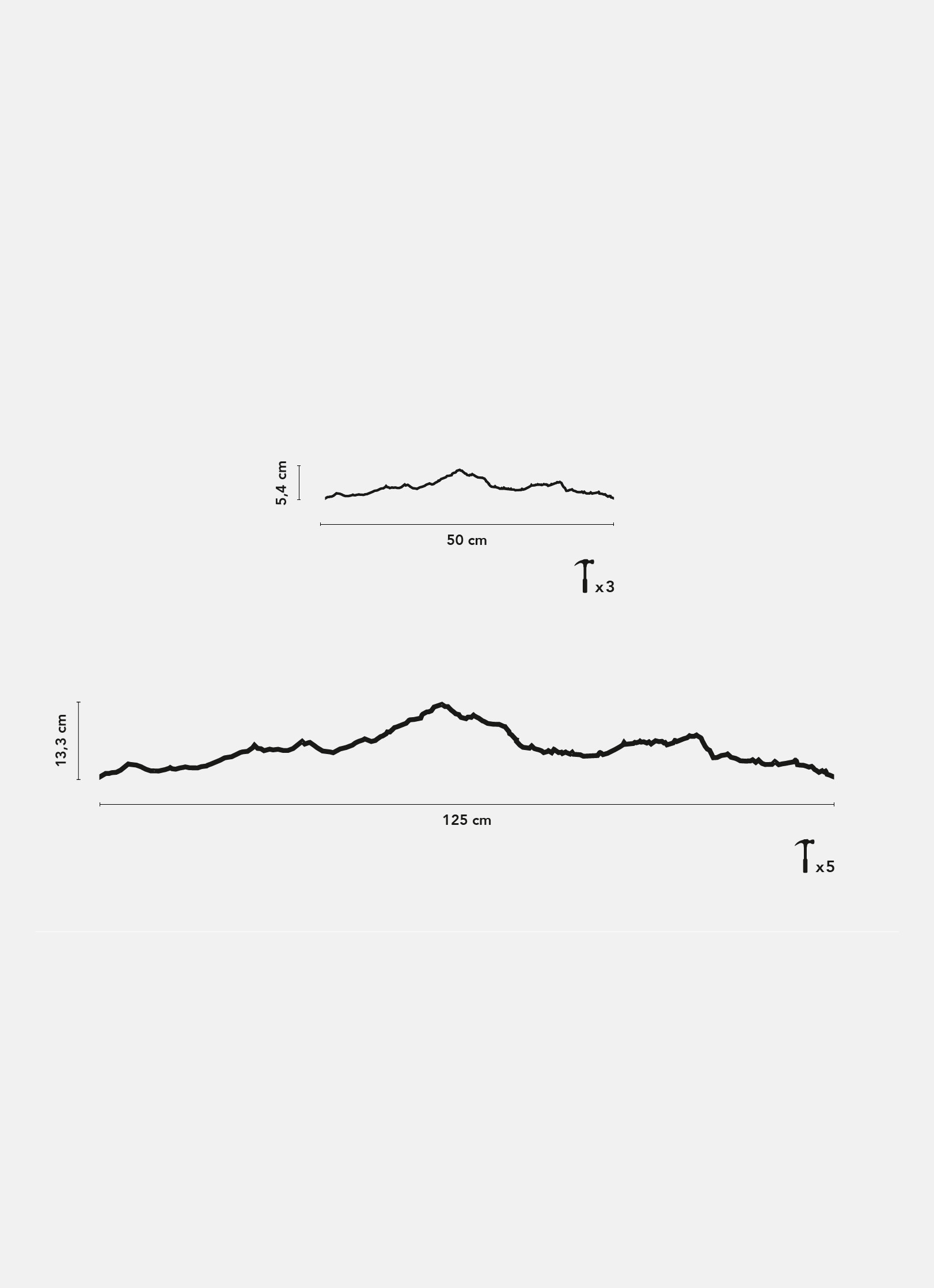 Mont Blanc
Skyline of Mont Blanc : steel wall decoration.
We have depicted the Mont Blanc skyline from l'Aiguille de la grande Sassière.
You can see the Aiguilles du Midi, the Glaciers, the Tré-la-Tête, the Dôme du Goûter, the Dent du Géant and of course the Mont Maudit and the Mont Blanc.
All our products are made in France
Find out more about Mont Blanc
Any order placed before 11:30am (UTC+1) is shipped the same day (except weekends). 
Delivery in France in 2-5 working days.
Shipping costs offered in relay points in France.
Indications
Characteristics:
1.5 mm thick steel line

To be wall fixed with 3 nails

Inside and outside
Pose:
Super easy

Start by nailing the middle of the line, then simply adjust the level
Contraindication:
Not suitable for brick or concrete walls
About the Mont Blanc
This mountain, the highest peak in Western Europe, was dubbed the Cursed Mountain until the 18th century, since it struck fear in the hearts of the valley's inhabitants. So much so that Swiss naturalist Horace-Bénédict de Saussure offered a reward for the first person to climb it, hoping to unravel the mystery of the geological formation of the Alps. Jacques Balmat and Michel Paccard answered the call and were the first to reach the summit in 1786. Ever since, Mont Blanc has continued to fascinate all kinds of adventurers, and several routes are now available to climb with serious preparation. Despite the seven annual deaths recorded, it remains the land of achievement, like that of Catalan climber Kílian Jornet, who climbed it twice in one day in 2016.
Manufacturing
Drawing
Through a single stroke, The Line represents panoramas of cities, legendary mountain tops, or even mythical music tracks visually represented by their soundwaves.
Cutting
Lines are laser cut from metal sheets, with an extreme accuracy. This step is carried out in France by several partners, including a cooperative company.
Gilding
Lines are gilded with 24-carat gold via an electrolysis process ensuring agglomeration of gold on the line.
Boxes and silkscreen
Despite significant production volumes, The Line keeps an artisanal manufacturing approach for its packaging, and uses a silkscreen process to guarantee an original and qualitative result.
Packing
Final packing of products is then carried out within ESATs (work-based learning centers dedicated to people with disabilities).