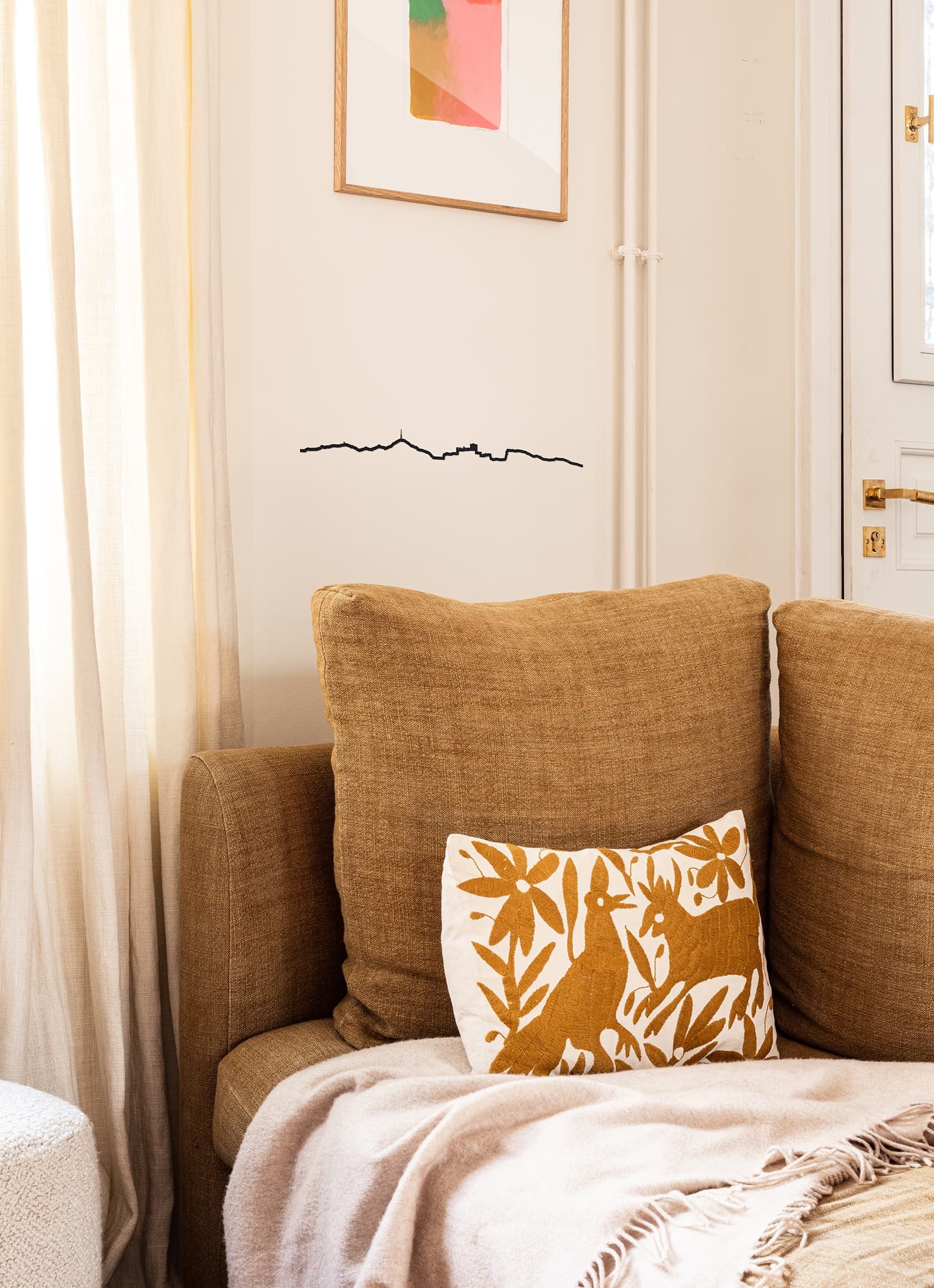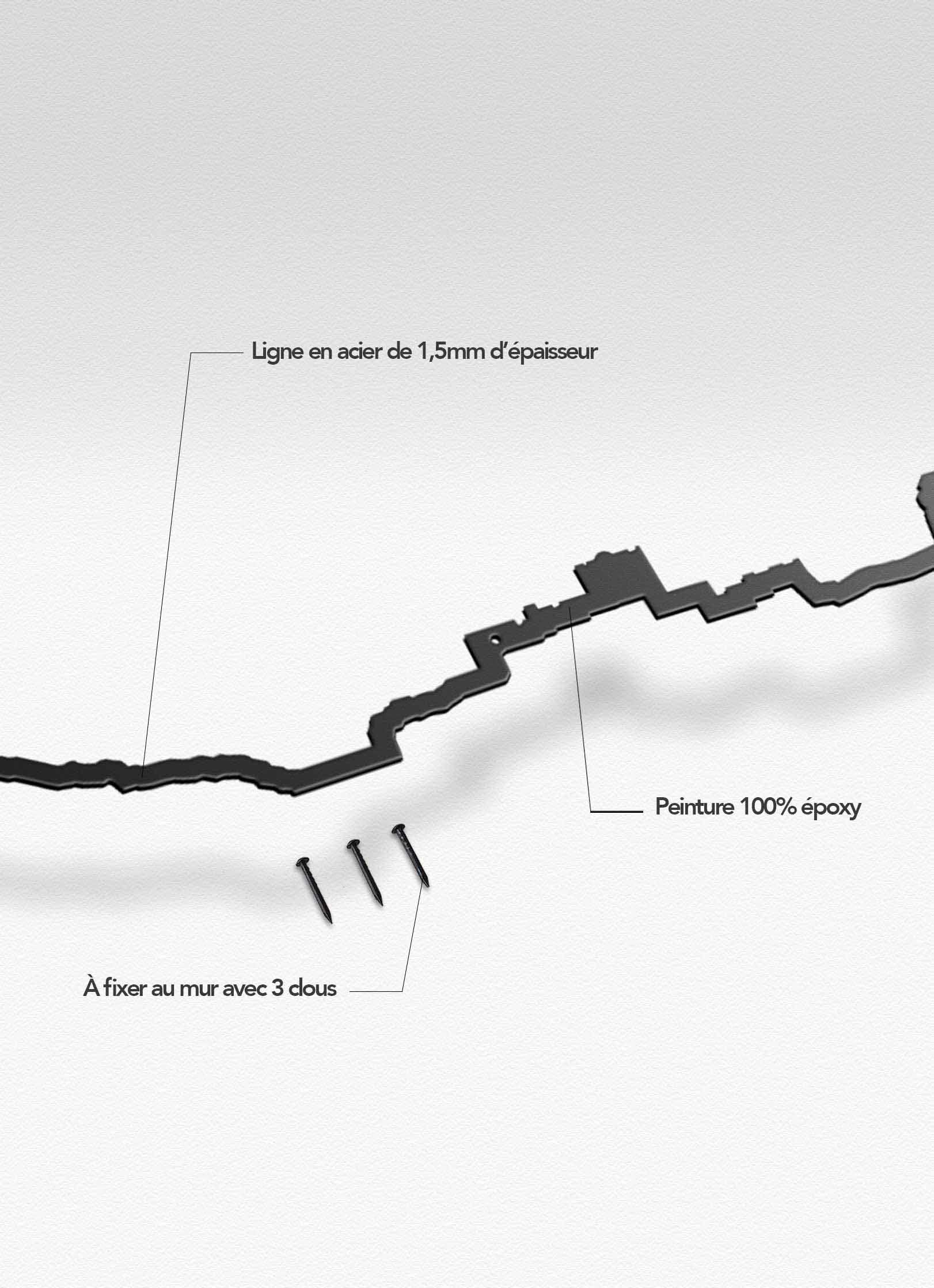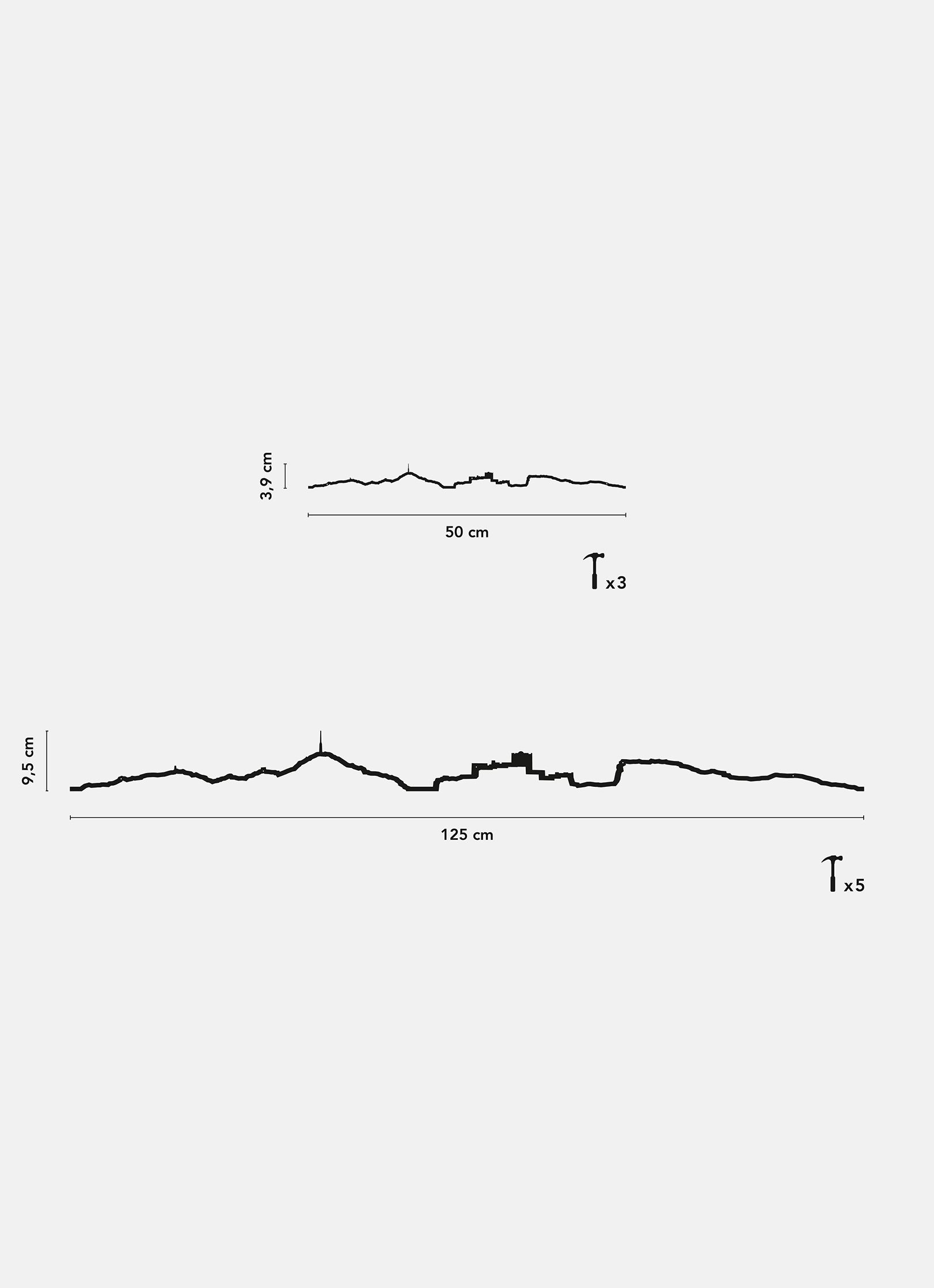 Iles du Frioul
Skyline of Marseille : steel wall decoration.
We have represented the skyline of the Frioul Islands seen from Marseille's harbour.
You can see the Ratonneau Islands, the Pomègues Island and the Château d'If.
All our products are made in France
Find out more about Iles du Frioul
Any order placed before 11:30am (UTC+1) is shipped the same day (except weekends). 
Delivery in France in 2-5 working days.
Shipping costs offered in relay points in France.
Indications
Characteristics:
1.5 mm thick steel line

To be wall fixed with 3 nails

Inside and outside
Pose:
Super easy

Start by nailing the middle of the line, then simply adjust the level
Contraindication:
Not suitable for brick or concrete walls
About les Marseille
The Frioul archipelago lies around 2.7 km off the coast of the Endoume neighbourhood of Marseille. There are four islands: Pomèques to the south, Ratonneau to the north, the small island of Tiboulen du Frioul and If, where the Château d'If is located. This fortress and former prison is where Edmond Dantès, the hero of Alexandre Dumas' Count of Monte Cristo, is incarcerated in the novel. The islands take their name from the Provençal word Frieu, which means "sea passage". A boat service shuttles between the islands and the Old Port of Marseille. When the plague broke out in Marseille in the 18th century, Ratonneau island was used as a quarantine station. These days, around a hundred people live there all year round. There are no motor vehicles allowed on any of the islands and even the use of bicycles is restricted. Since 23 December 2011, the self-proclaimed Free Republic of Frioul has had its own flag and coat of arms, its own stamp recognised locally and by the French post office, and a currency called the paga. Its tongue-in-cheek motto is: "For art and insolence, without insolation".
Manufacturing
Drawing
Through a single stroke, The Line represents panoramas of cities, legendary mountain tops, or even mythical music tracks visually represented by their soundwaves.
Cutting
Lines are laser cut from metal sheets, with an extreme accuracy. This step is carried out in France by several partners, including a cooperative company.
Gilding
Lines are gilded with 24-carat gold via an electrolysis process ensuring agglomeration of gold on the line.
Boxes and silkscreen
Despite significant production volumes, The Line keeps an artisanal manufacturing approach for its packaging, and uses a silkscreen process to guarantee an original and qualitative result.
Packing
Final packing of products is then carried out within ESATs (work-based learning centers dedicated to people with disabilities).